, if you want the best in black powder gun barrels, you generally have to wait. We hope to change that. Buckeye Barrels is the exclusive distributor for Rice Barrel Company. We also distribute barrels for the finest in muzzleloading including Long Hammock and W.E. Rayl.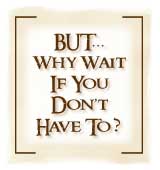 Buckeye Barrels is your one-stop barrel source that will provide what you need in a shorter time. We are the exclusive barrel provider for Jim Chambers' Rifle & Smoothbore kits – arguably the finest kits on the market today. Buckeye Barrels is located in the Jim Chamber's Building, operated by none other than Barbie Chambers, Jim's daughter – an accomplished muzzleloader in her own right.
When you are ready to order a barrel, be it straight or swamped, octagon or round, call Buckeye Barrels. Stop waiting and do what you like to do best – build and shoot quality black powder muzzleloading guns.